---

About nr. 1




"I try to surround myself with a constant necessity. I don't want to change, I want my environment to force change upon me. This way it feels more natural, more instinctive. Like a weathercock that turns with the winds. But instead of adjusting my course with ease, I want to be able to turn around and stare right into the wind. I want to look change in the eye and question its truth in front of everyone to see."

---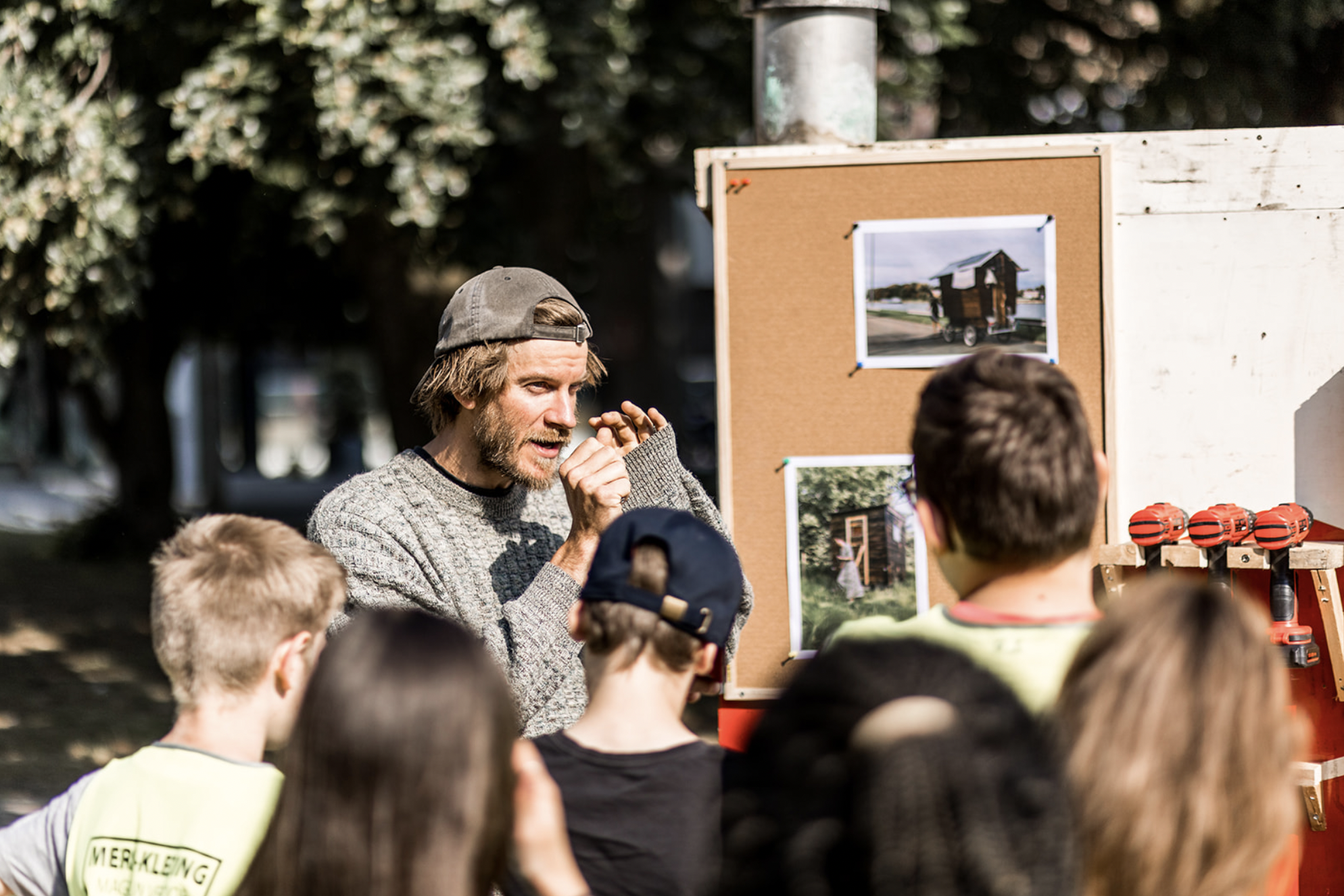 Lemmens & Co, Urban Miners since 1993, workshop, 2023

For the past five years I have been designing household structures while researching my own behavior inside of them. In the coming years I will take this research to another level in collaboration with Kunst In Zicht. Starting from my own artistic research and experiments on living, I will develop tools and workshops in which children and teenagers can expand their view on what a home can be. We want to show them that the concept of housing can be seen as a spectrum instead of one fixed idea. This way we hope to inspire them to look beyond what exists and encourage them to dream as big (or small) as they want.

We recently launched a first project in which two groups of participants are encouraged to build a tiny house without 'damaging' the materials they use. While building a structure, they can't cut wood, fabric or other materials. We don't let the character of each material limit them, but we rather encourage them to think outside of the box to use each material in it's entirety. In a second stage we ask the two groups to look at each others construction with the perspective from an urban miner. They are encouraged to take the houses apart while respecting each material. This way they learn that a material can be used many times when we are consciously using them while building.

Pictures by Kelly Donckers

---
Nomad Home, space making, 2022

---
Walk Me Home, book, 2021
What is the essence of a home?
This question has been circling my mind for the past three years. In this time I constructed various types of homes and examined my own behavior while living inside them. When building I always started from a certain necessity that motivated me to push the limits of each construction as far as I could.
For my first home I restricted myself to using as much waste material as I could find, from which I learned that a decent home can be made without having to spend a lot of money.
For my second home I restricted myself to making my home as small as possible while still including all the essential facilities. This made me experience that two m³ is the bare minimum of space for me to live in.
For my third home I restricted myself to building a home not only small but also light in weight. A house I could take with me wherever I wanted to go. This resulted in a home that was cheap, small and mobile.
Finally I decided to take this last home with me on an eight day trip in search for big home owners who were willing to let me park my small home on their driveway. By doing this I wanted to start up a dialogue about what a home can be. But while listening to the people I've met on my path, it became so much more.
Interested in a book?
Mail to lemmens_stef@hotmail.com
---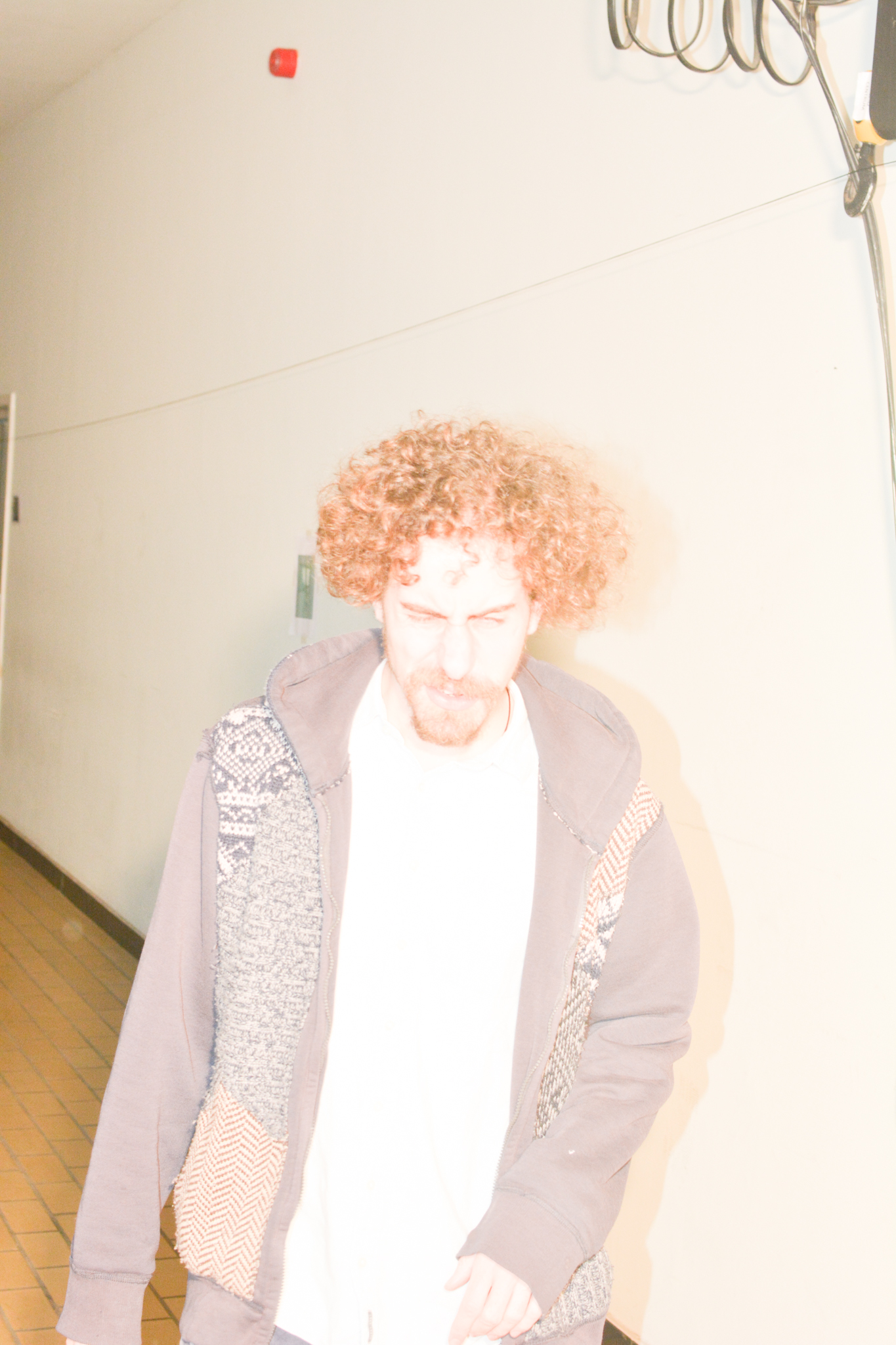 Weapon of Flash Destruction, installation-performance, 2021

I was invited to research the relationship between migraine and flashing lights for Magnificent Migraine Festival. I've never experienced migraine firsthand but I did see how it affected my mother when growing up. She would isolate herself in her room after turning it completely dark. When we are in pain while among other people we often try to hide this pain as much as we can. But when you are alone you can let this pain float through your entire body and face. I wanted to capture these pure facial expressions of pain which we only show when isolated.

I build this Weapon of Flash Destruction, which consists of one camera and three intense construction lights that are connected to one switch. By flashing the lights before taking a picture, it becomes possible to capture the discomfort someone is experiencing. Their expression is pure because just for a few seconds they are covered with this cloak of light, which isolates them from their surroundings.