---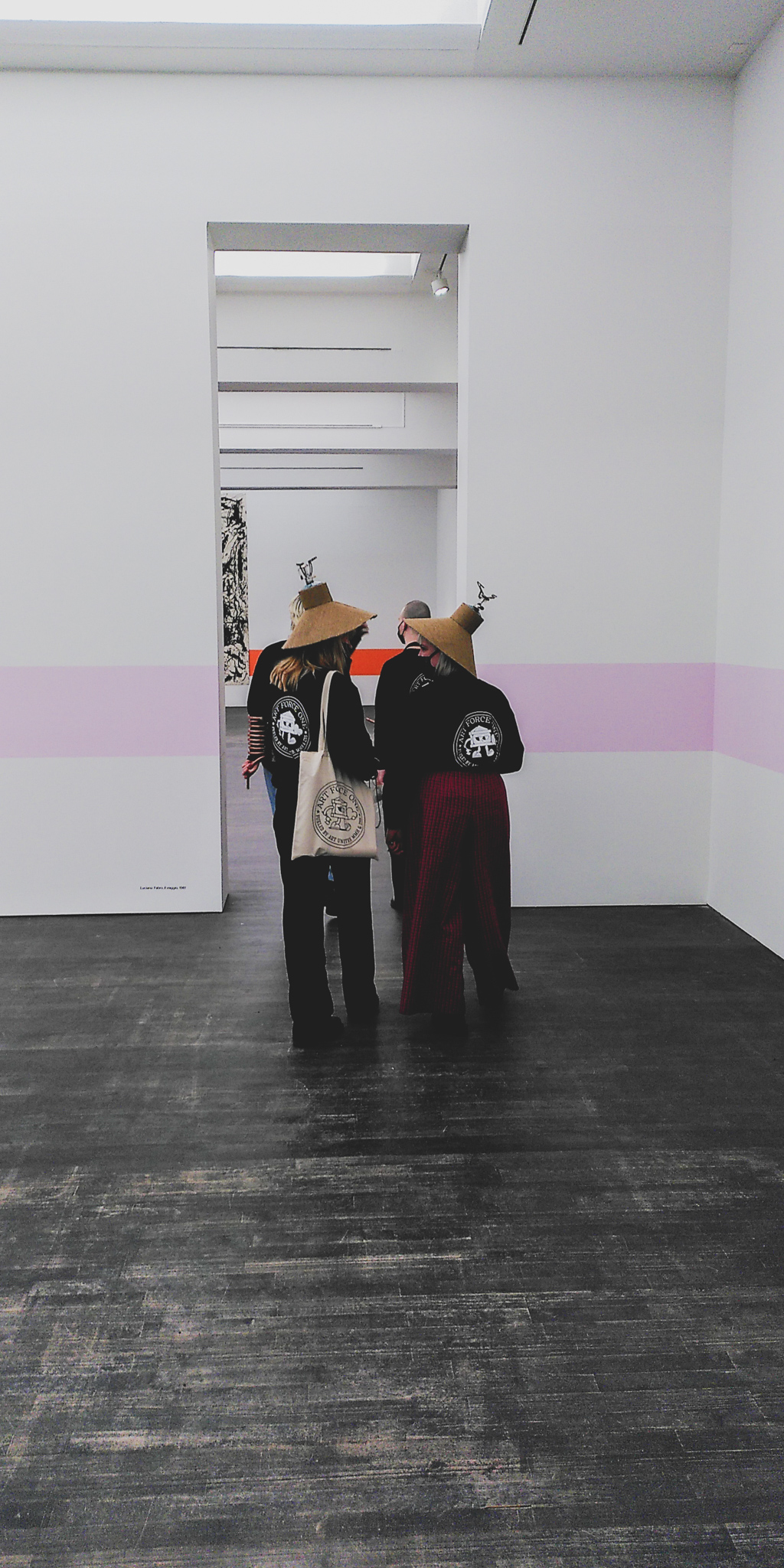 Wearable Space for Tea & Dialogue, happening, 2022
A museum often presents itself as a space in which visitors are encouraged to question certain elements of todays society, but unfortunately a museum visit is often an individual experience in which there is little room for people to actively discuss these topics on the spot.
For this happening Elke Cuppens and myself made five items which participants can wear when entering a museum. These items are all part of one tea ceremony. The participants are free to choose where they want to set up this ceremony and in which way they want to use the objects to make tea. This way we want to change the formal setting of a museum space into a more comfortable environment in which the participants are encouraged to take their time to talk about the art that is surrounding them.
Normally a museum does not allow food or drinks within it's exhibition space. By making these elements wearable we smuggle this ceremony inside because we are convinced of the communicative powers that are present within the simple & respectful act of drinking tea. The participants can use this ceremony as a tool, this way they become part of this happening in which we act to interact.
This work was made by
Elke
Cuppens and Stef Lemmens for
Z33
,
Modemuseum
Hasselt and
S.M.A.K.
Gent
Interested in this performance on your event?
Send a mail to
lemmens_stef@hotmail.com